Ano passado, Viet Nguyen Dinh Tuan comprou uma garrafa de 311 litros de  Macallan 32 anos por 1,1 milhão de libras em um leilão em Edimburgo, Escócia.
O comprador anteriormente anônimo da maior garrafa de uísque do mundo foi revelado como um empresário vietnamita que já possui uma coleção de destilados avaliada em mais de £ 150 milhões.
Viet adicionou a famosa garrafa de whisky, chamado Intrepid, à sua coleção na cidade de Ho Chi Minh na quinta-feira, juntamente com um certificado do Guinness World Records autenticando-a como o maior do mundo.
Um investidor de longa data em bebidas raras, Viet possui muitas das garrafas de conhaque e whisky mais raras e mais antigas do mundo.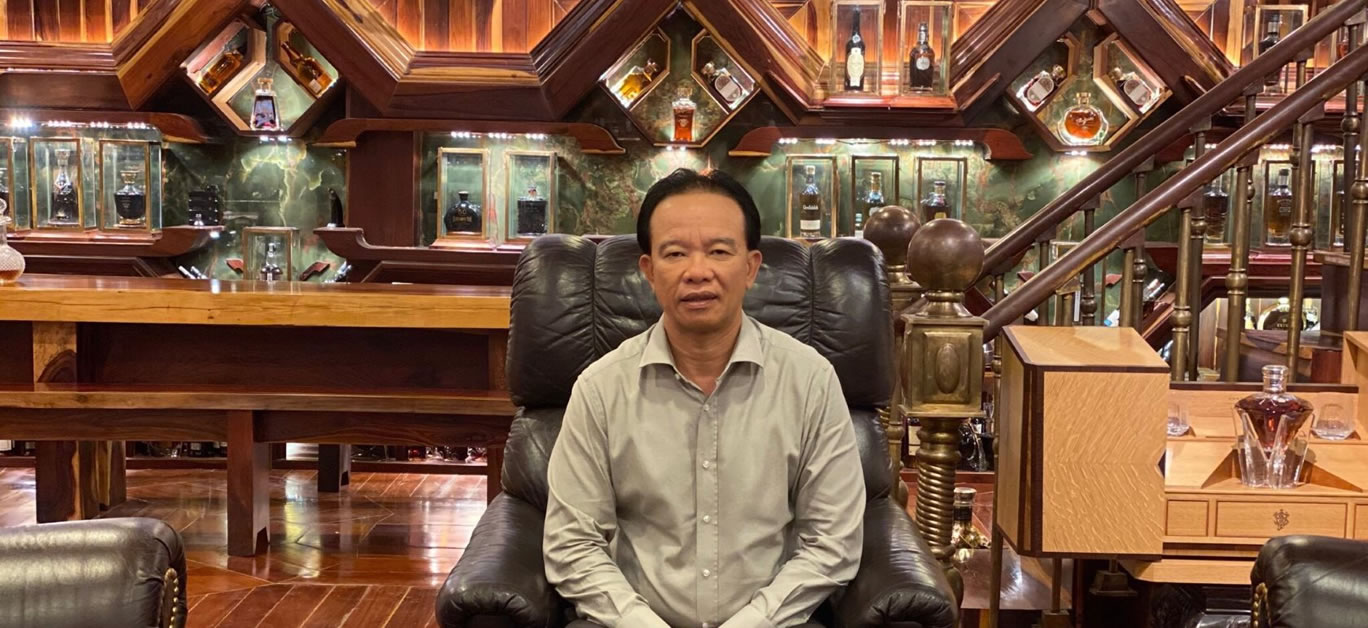 Ele disse para o The Guardian: "Eu tenho gastado meu tempo livre coletando essas garrafas por décadas. A história e as tradições da fabricação de whisky dão a cada uma a sua raridade, e esse é o valor que vejo em cada garrafa. Eu fui atraído para adquirir a garrafa Intrepid por três razões principais: o fato de que é a maior garrafa do mundo, de conter Macallan e porque eu fui inspirado pelo desafio em quebrar um recorde especial no Guiness Book."
Daniel Monk, da Cask World  criou o conceito e organizou o leilão. Ele disse que foi nomeado o Intrepid em homenagem às realizações de 11 exploradores britânicos pioneiros, cujas imagens são apresentadas no rótulo da garrafa e incluem Sir Ranulph Fiennes, Sir Robin Knox-Johnston, Dr Geoff Wilson, Karen Darke, Olly Hicks e Jamie Ramsay.
Ele acrescentou: "Este é um projeto de paixão para celebrar a vida do meu falecido pai, o capitão Stanley Monk, que era ele mesmo um explorador e alcançou muitas coisas incríveis durante sua vida."
A garrafa é a mais recente adição à coleção do Viet que já inclui outras coleções finas e raras de Macallan, incluindo a "Fine and Rare" de 1926. Apenas 40 garrafas do Macallan 1926 foram lançadas, e o Viet possui três. Uma garrafa vendida por quase £ 1,5 milhão em 2019.
matéria originalmente publicada no The Guardian no dia 30 de agosto de 2023