Happy Mother's Day to to every human mom, single dad, pet mom, friend-group mom, and moms we have lost or who have lost. Every single one of you is appreciated! If you are being celebrated or celebrating yourself this weekend, one of the best ways you can do that is with food. Of course I have some amazing recipes for you!
Being Baby J's mom has been my biggest blessing in life. She's so smart and kind, and we always have fun together! Her little personality is just starting to show, and I'm so excited to get to know her as she grows. Baby J is still young, so I'm still in charge of how we celebrate Mother's Day–which is perfectly fine because all I want to do is relax! That's the best gift you can give any mom in your life (and maybe throw in some nice jewelry, too 😏). To help with the relaxation factor, throw in some delicious vegan foods!
Mother's Day Breakfast and Brunch Recipes
Start off the day with breakfast in bed. These recipes are healthy, delicious, and easy to make. So if you're not the one who normally makes food, treat the mom in your life to a special meal today.

Lunch and Dinner Recipes for Mother's Day
Mom deserves more than just breakfast. Make her lunch and dinner too! These recipes are fancier than your everyday meals, but still simple enough to make even if you're not super skilled in the kitchen. The mom in your life will appreciate being able to relax today. To help her out even more, sign up for my newsletter to get my meal prep guides. They contain detailed (easy) instructions for prepping meals that can be put together and eaten throughout the week.

Desserts for Mother's Day
Okay let's be real, dessert is the best part of every meal. So make these for after dinner or let mom treat herself to them throughout the day!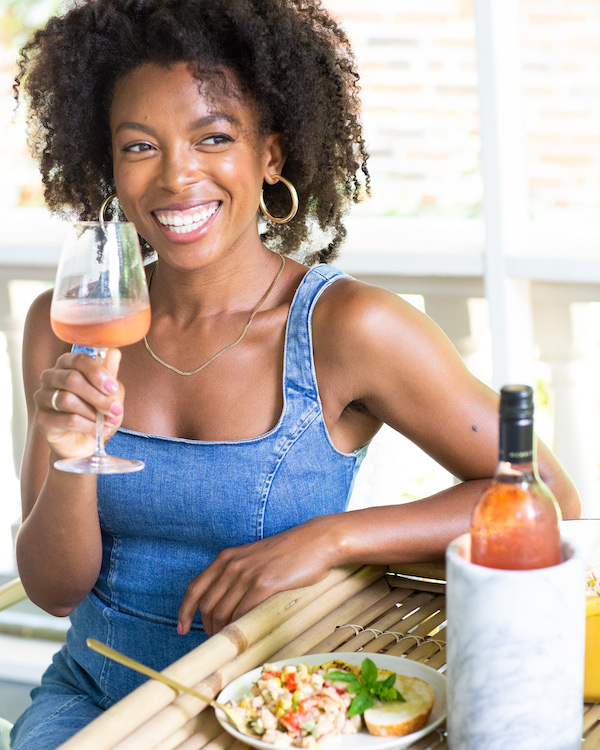 Don't forget to buy a bottle of vegan wine to end the night (or make this strawberry rose bramble!)–draw a bath, light some candles and let Mom relax!